Current
Silence, Pressure, Noise
Christine Sun Kim, Darrin Martin, Christof Migone, Rehab Nazzal
Curated by Vicky Moufawad-Paul
November 10, 2017 - January 13, 2018
Opening Reception: Friday November 10, 7-9 pm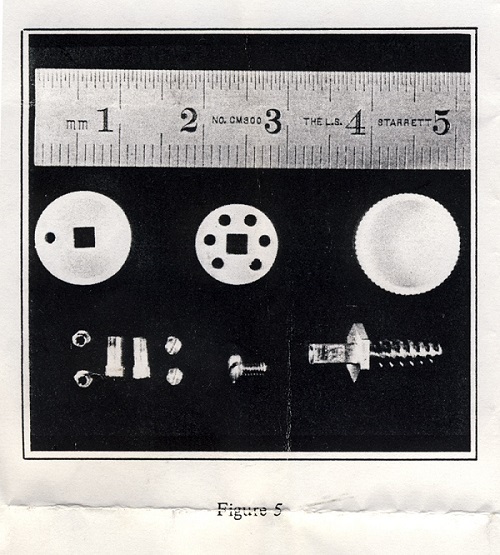 Image: Darrin Martin, Listening In..., 2017, multi-channel installation (detail), image courtesy of the artist.
Silence, Pressure, Noise features the work of Christine Sun Kim, Darrin Martin, Christof Migone, and Rehab Nazzal. "I have assembled this four-person exhibition about the subjectivity of sound and the quandary of its translations to bring to the fore the ways that each of us carry a particular personal history, as well as hearing experience to the exploration and translation of sound. While traversing the boundaries of the materiality of sound, the works of Kim, Martin, Migone and Nazzal connect the aural to the textual and sculptural as well as to meanings and memories," explains curator Vicky Moufawad-Paul. The curator would like to thank the Ontario Arts Council and the McIntosh Gallery for their generous support of this project.
Biographies
Christine Sun Kim is a Berlin-based artist who uses the medium of sound to investigate her relationship with spoken languages and her aural environment. Kim has exhibited and performed in worldwide venues such as Sound Live Tokyo, Tokyo; LEAP, Berlin; Carroll / Fletcher, London; nyMusikk, Oslo; Southern Exposure, San Francisco; Recess Activities, New York; Calder Foundation, New York; the Museum of Modern Art; and MoMA PS1, New York. She has collaborated on sound projects with artists such as Devonté Hynes, Thomas Benno Mader, Wolfgang Müller and Alison O'Daniel, and has held residencies at the Whitney Museum, Haverford College, and Southern Exposure, along with Fellowships at TED and MIT Media Lab.
Christof Migone is an artist, curator and writer. He has performed and exhibited internationally. He co-edited Writing Aloud: The Sonics of Language (2001) and Volumes (2015); his writings have been published in Aural Cultures, S:ON, Experimental Sound & Radio, Radio Rethink, Semiotext(e), Performance Research, etc. He obtained an MFA from NSCAD in 1996 and a PhD from the Department of Performance Studies at the Tisch School of the Arts of NYU in 2007. A book compiling his writings on sound art, Sonic Somatic: Performances of the Unsound Body was published in 2012. He lives in Toronto and is an Assistant Professor in the Department of Visual Arts at Western University in London, Ontario.
Darrin Martin is an interdisciplinary artist whose works engage the synesthetic qualities of perception. His videos have screened internationally at festivals and museums, including the Museum of Modern Art (NY); Pacific Film Archive (CA), Impakt Festival (Netherlands), and European Media Art Festival (Germany).  His installations have exhibited at venues including The Kitchen (NY), University of Toronto (Canada), and Grand Central Art Center (CA).  He has held artist residencies at Cite Internationale des Arts, Eyebeam, Experimental Television Center, and Signal Culture.  Martin also occasionally curates video screenings and teaches in the Department of Art and Art History at University of California, Davis.  Born in Catskill, NY, he currently resides in San Francisco.
Rehab Nazzal is a Palestinian-born multidisciplinary artist based in Canada and Palestine. Her video, photography and sound works deal with violations of human rights and the violence of war and colonialism. Nazzal's work has been shown in Canada and internationally in both group and solo exhibitions, including Prefix Institute of Contemporary Art and A Space Gallery, Toronto; Karsh-Masson Art Gallery, Ottawa; McIntosh Art Gallery; Khalil Sakakini Center, Ramallah; Art Gallery of Mississauga; the San Francisco Museum of Modern Art, and Spanish Institute of Art. Nazzal is currently a PhD candidate at Western University in London, Ontario. She holds an MFA from Ryerson University in Toronto, a BFA from the University of Ottawa, and a BA in Economics from Damascus University in Syria. She is a recipient of the Social Sciences and Humanities Research Council of Canada doctoral award.
Vicky Moufawad-Paul is a Toronto-based curator and writer and she is the Director/Curator at A Space Gallery. Her primary research interest has been the conundrum of representing violence and she has focused her curatorial work on artists that flee from the traps of representation and trouble epistemic certainty. Vicky has curated exhibitions at the Agnes Etherington Art Centre, Carlton University Art Gallery, Gallery 101, Museum London, CONTACT Photography Festival, InterAccess Electronic Media Arts Centre, A Space Gallery, and Prefix Institute of Contemporary Art in Ontario; MAI: Montréal arts interculturels in Quebec; Latitude 53 in Alberta; and 16 Beaver in New York. She has published texts on several artists including Harun Farocki, James Luna, Emily Jacir, Wafaa Bilal, Deirdre Logue, Mohammed Mohsen, Jacqueline Hoang Nguyen, Juan Ortiz-Apuy, Erica Lord, John Halak, Rehab Nazzal, Adam Broomberg, Oliver Chanarin, Akram Zaatari, and Yto Barrada.
For more information contact Mitra Shreeram, Communications and Outreach Coordinator at mshreera@uwo.ca or 519.661.2111 ext. 87576