Digital Programming
six feet | between us
Derek Boswell and Kevin Heslop
McIntosh Gallery commissioned photographer Derek Boswell and writer Kevin Heslop to collaborate on a series of texts and images based on their experience living in London, Ontario during the COVID-19 pandemic. Ten of Boswell's photographs along with responsive texts by Heslop will be shared weekly beginning on October 29, 2020.
About the artist
A graduate of Western University's Department of Visual Arts, Boswell is known for images of defeatured, uninhabited urban and suburban environments that evoke the emptiness of contemporary public space.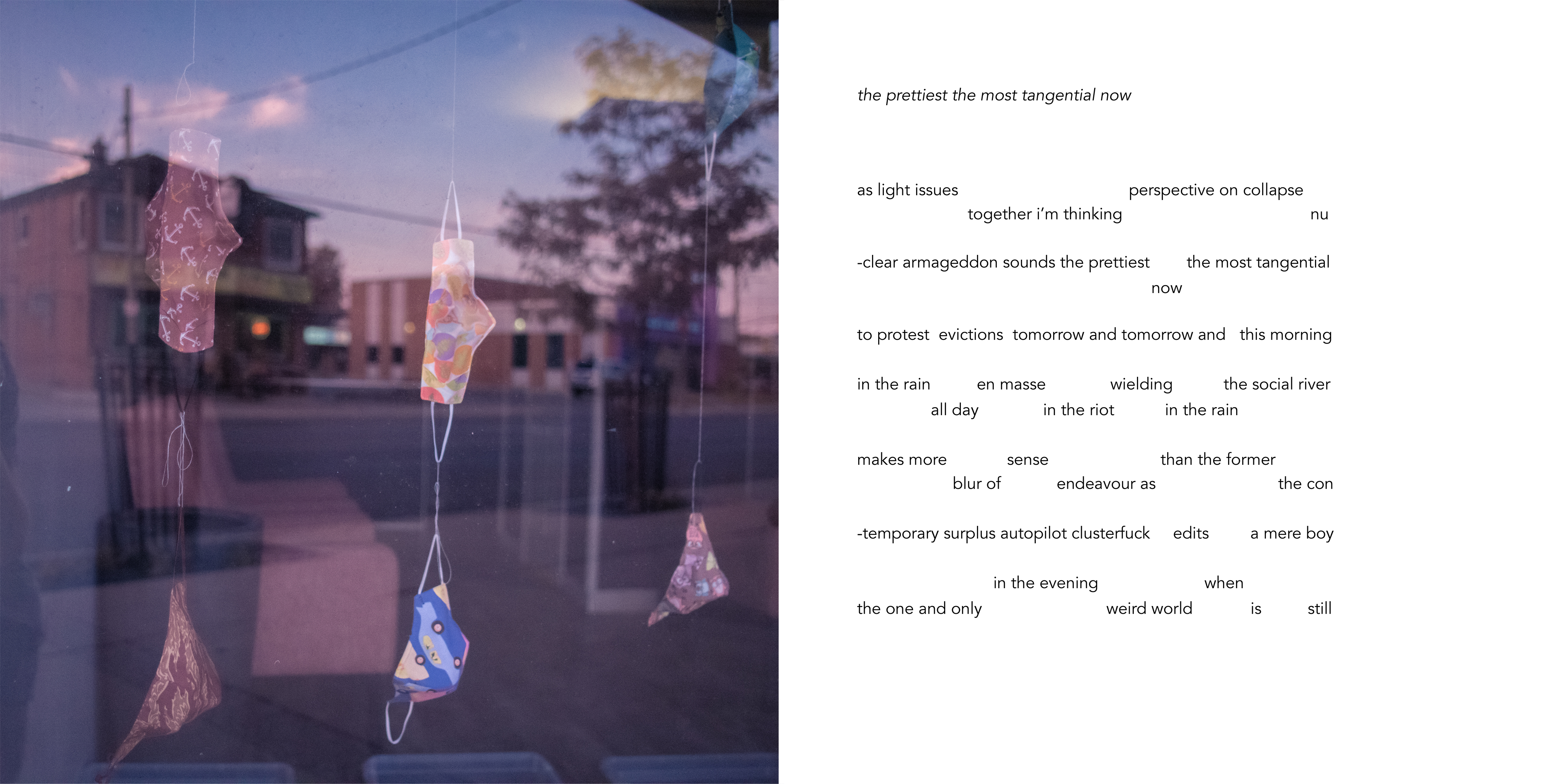 Derek Boswell, Window Dressing. Taken on August 13, 2020 @ 19:32 with a Full-Spectrum Converted Sony A7R.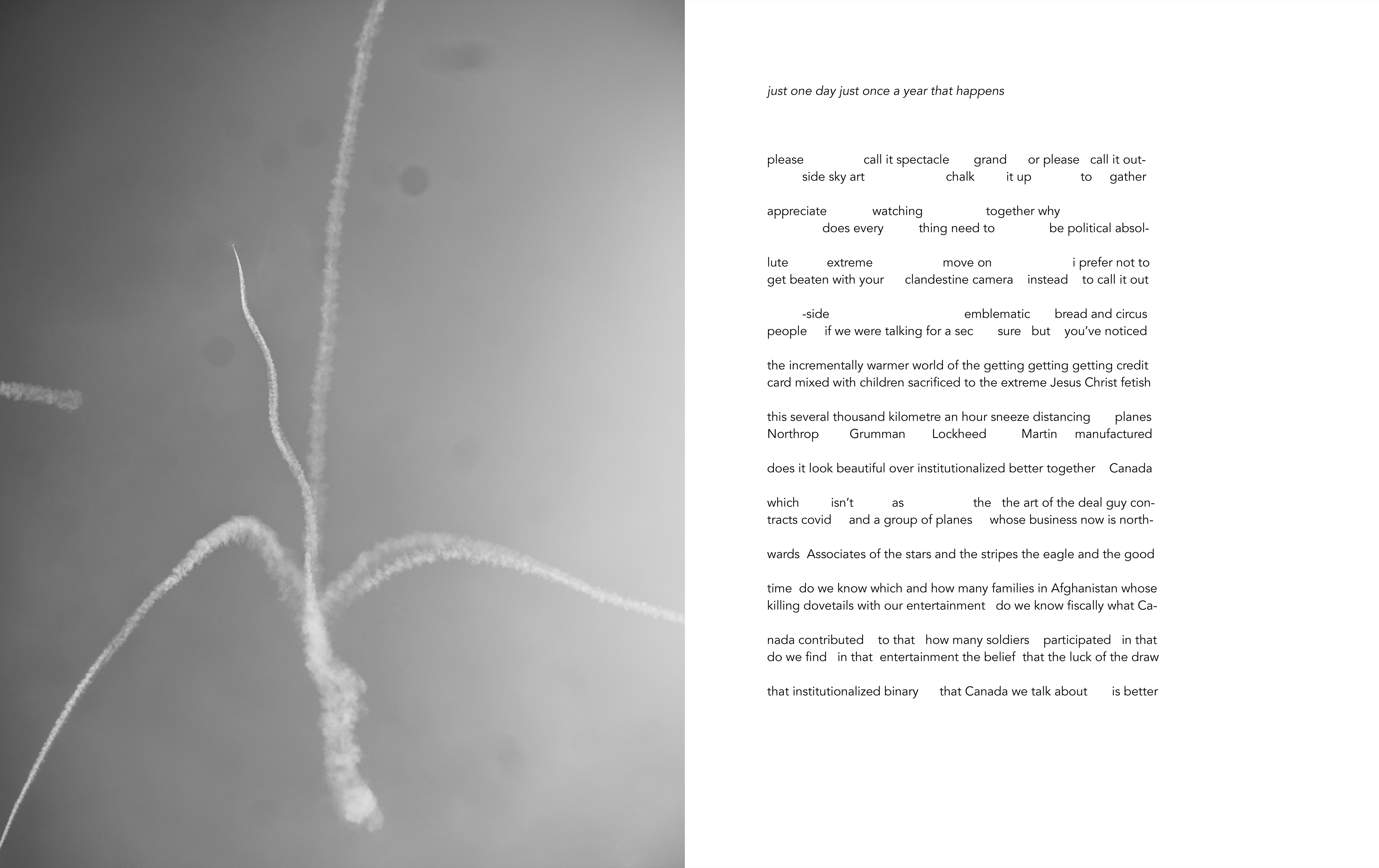 Derek Boswell, Maximal Distancing. Taken on September 12, 2020 @ 15:44 with a Full-Spectrum Converted Sony A7R.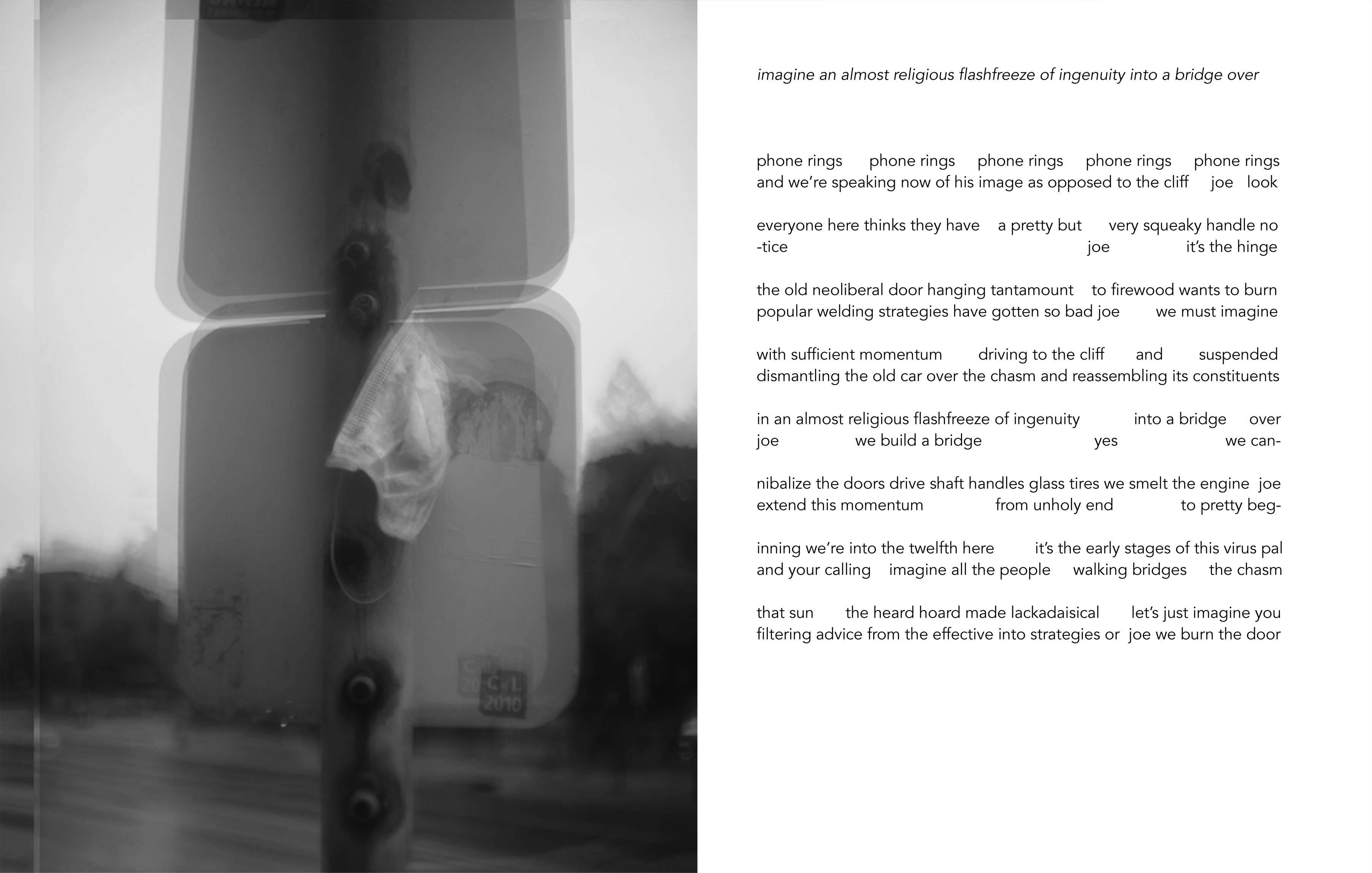 Derek Boswell, Flashfreeze. Taken on September 20th, 2020 @ 2:17pm with a Full-Spectrum Converted Sony A7R.




derek boswell, chaos of trepidation. taken on october 11st, 2020 @ 2pm with a rolleiflex 3.5b.
Poem edited by Conyer Clayton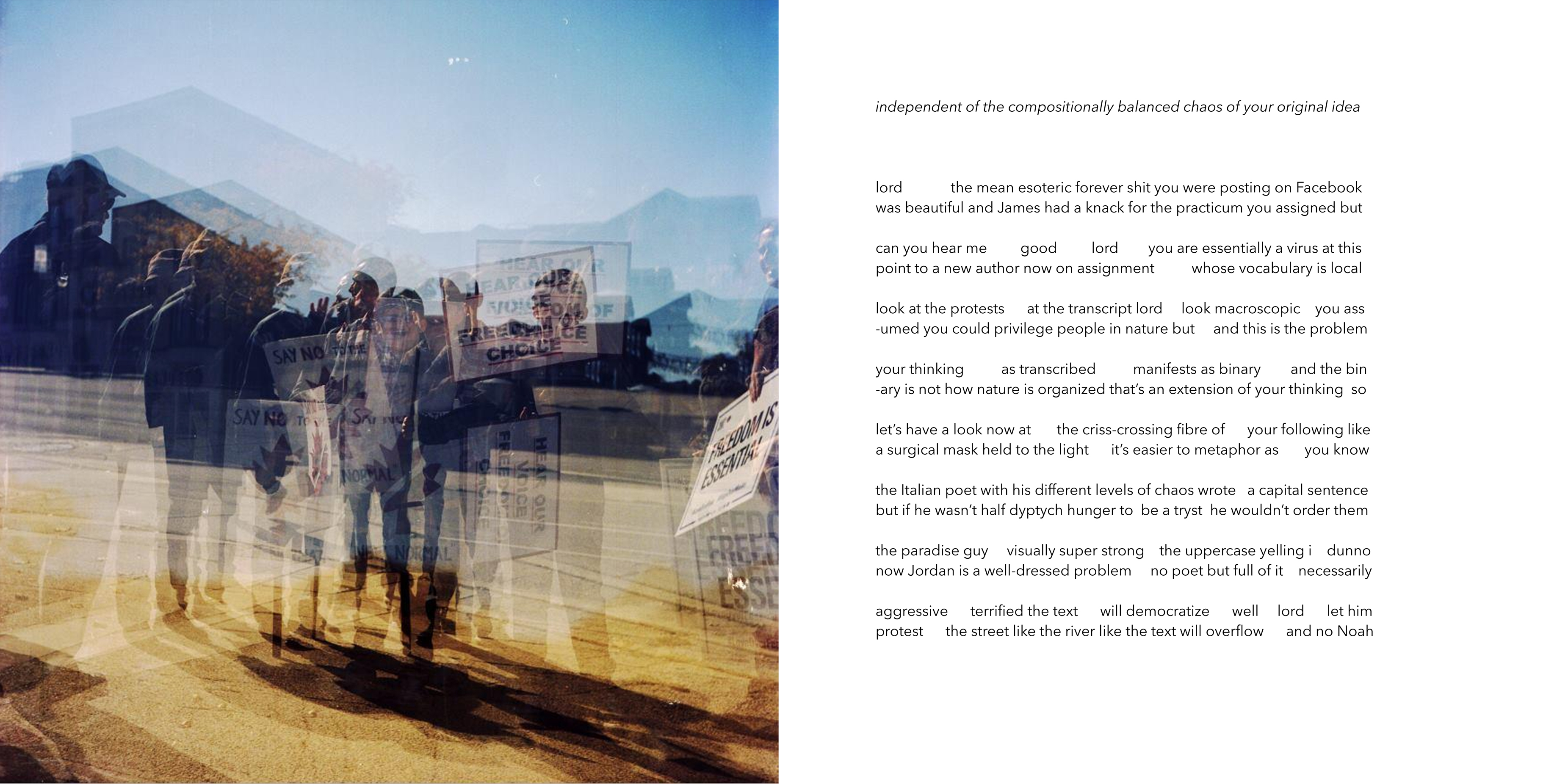 Derek Boswell, Balance and Chaos. Taken on October 11th, 2020 @ 3pm with a Rolleiflex 3.5B.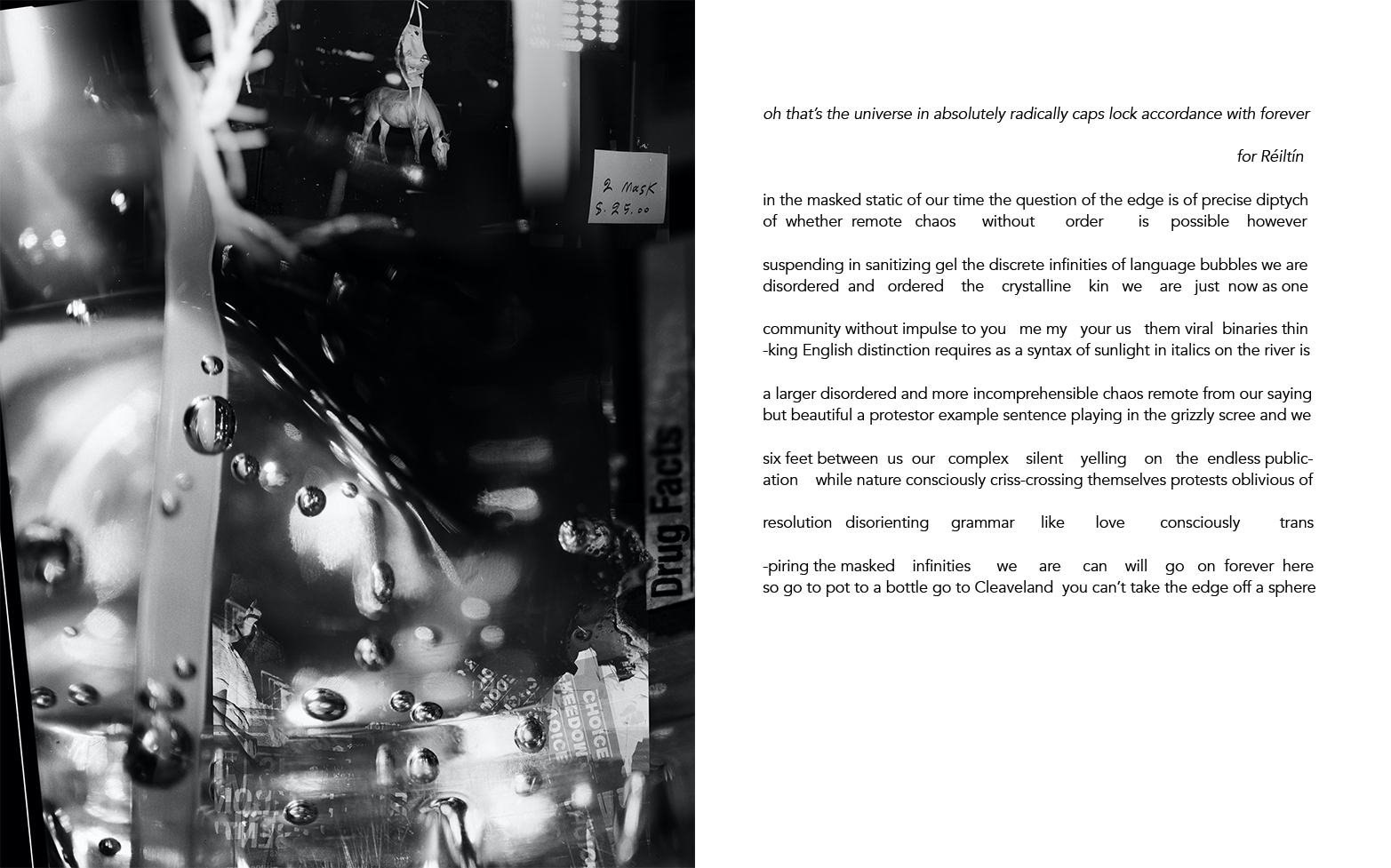 Derek Boswell, All The Pretty Horses. Taken on August 20th, November 29th, October 11th, and December 1st, 2020 @ 3am with a Linhof Technika V, Rolleiflex 3.5B.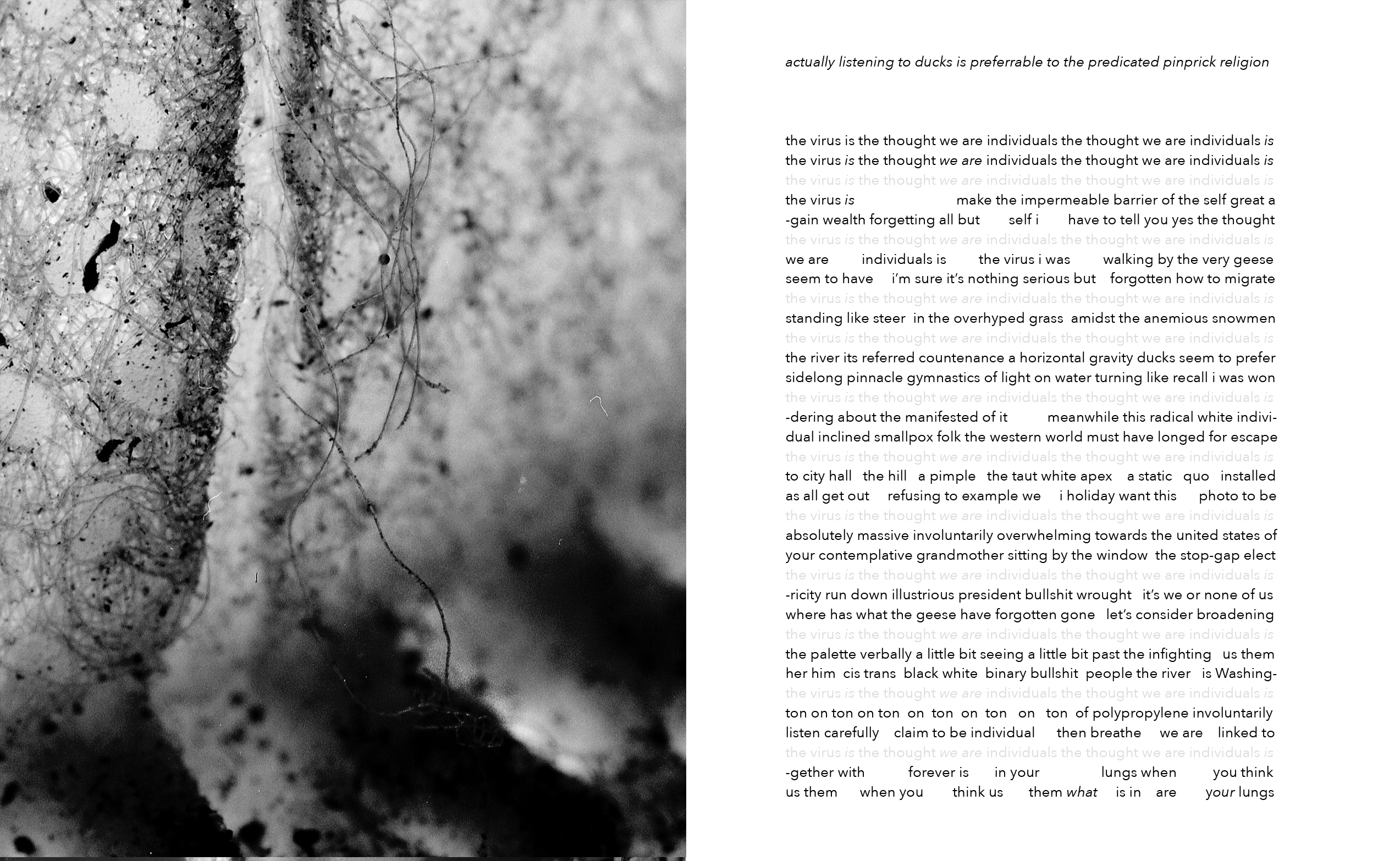 Derek Boswell, Predication. Taken on December 1st at 2am with a Linhof Technika V.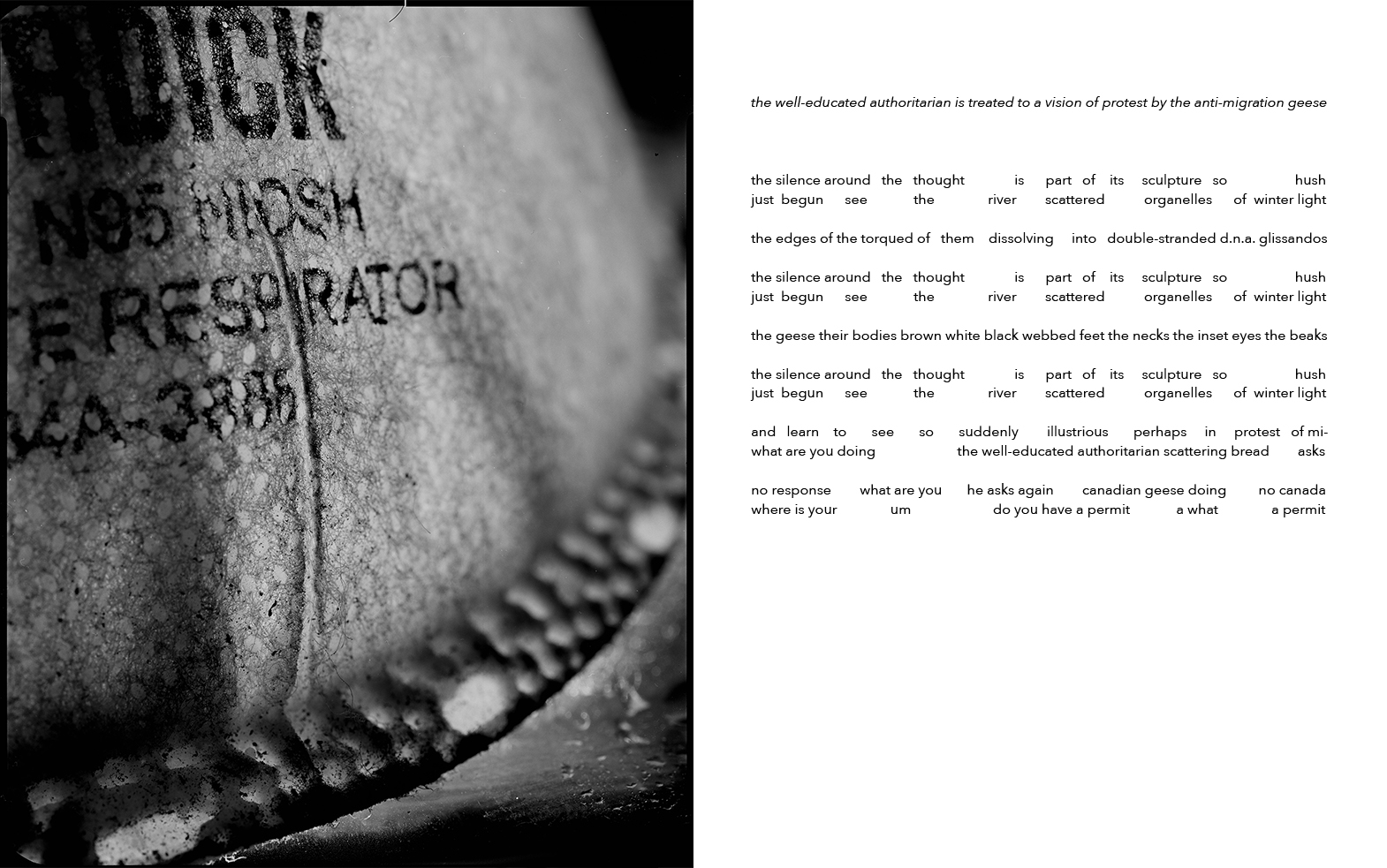 Derek Boswell, Defenestration. Taken on December 1st @ 2am with a Linhof Technika V.




Derek Boswell, this too. Taken on December 25th, 2020 @ 5:14pm with a Full-Spectrum Converted Sony A7R.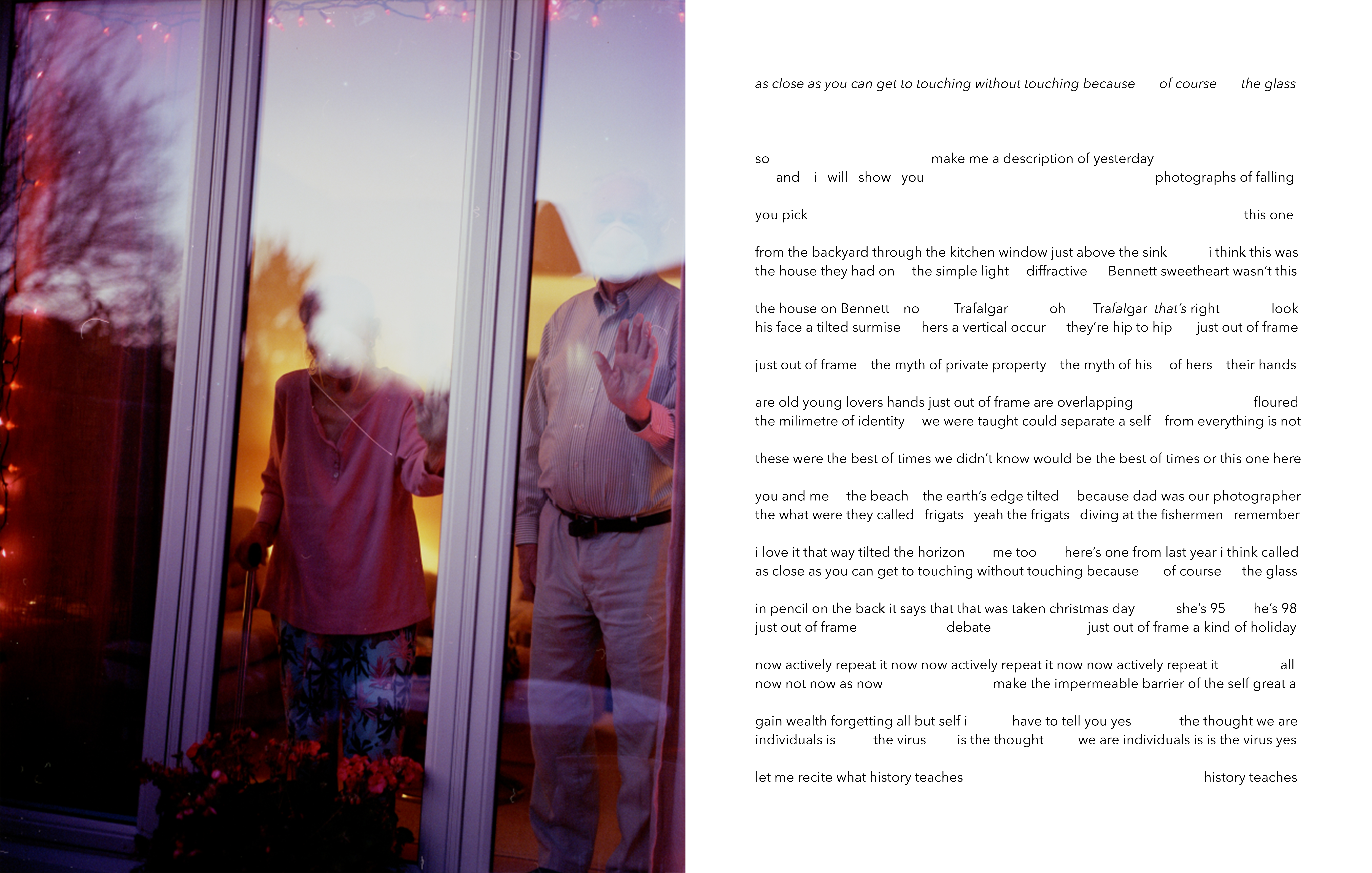 Derek Boswell, looking forward to yesterday. Taken on December 25, 2020 @ 4:48pm with a Full-Spectrum Converted Sony A7R.


Checking In on an Old Copper Beech
Johannes Zits

This performance occurred in London, Ontario where Toronto-based artist Johannes Zits was in residence at McIntosh Gallery beginning in March 2020. Regrettably, after two weeks, the residency was cut short due to the Covid-19 pandemic. The artist carried on with research and performances including Checking in on an Old Copper Beech, in which he interacts with a much-loved tree on Western University's campus.
For the past ten years, Zits has been working with trees around the world. From Cambodia to Cuba, the trees he chooses tend to have unique historical or cultural value within their communities. Some have borne witness to horrific human tragedies. Others mark the gradual development of communities as a gathering place or landmark.
Using nonverbal actions, he approaches nature as a body that is alive, vulnerable, and socially contextualized. Instead of making nature a passive backdrop in front of which human history unfolds, his encounters with trees are reflective and empathetic. Aligned with panpsychism, a philosophical world view in which all matter has consciousness, Zits' practice shares an affinity with cultures in which humanity is seen as continuous with nature. To this end, he often collaborates with local communities to enhance his performances and interactions. 
Performance by Johannes Zits
Videography by Vlad Lunin, assisted by Ed Pien
Aerial Footage by Vlad Lunin
Edited by Vlad Lunin and Johannes Zits
Produced by McIntosh Gallery
About the artist
Since graduating with a BFA from York University in 1984, Johannes Zits has presented work across Canada as well as internationally. In 2013, Zits performed at the 8th Encuentro, Sao Paulo, Brazil and presented a collection of his videos at Le festival international du film sur l'art, Montreal. In 2014, he presented variations on the performance Island at M:ST Festival, Calgary, Yuz Museum, Shanghai and at Meta 2014, Chongqing, China.
Johannes Zits has achieved global recognition for his performances and videos about the body and how it interacts with social and natural environments. His approach to nature is collaborative. He treats it as another sentient body replete with vulnerabilities, movements, desires and dynamic affective relationships. His collaborative approach is evident in the videos Elemental Gestures, in which he empathizes with driftwood, and Embodying Nature (2010), which combines a two-person performance in a Chinese bamboo forest with group actions in a gallery setting.
The Opening of a Leaf
Community Photography Project

One aim of my residency at McIntosh Gallery is to acknowledge the life forces within trees. It is only through ongoing observation of minute detail that we become aware of their growth over time. Bearing witness to these ever-unfolding changes, we become intimate with the tree and acknowledging the life force within it. – Johannes Zits
Stasis is not part of the natural world. Everything in nature, including trees, changes over time. Much of this is gradual and easily overlooked. Seasonal grow cycles provide the clearest evidence of the dynamic force that guides trees through time and space over their long lives.
When we closed our doors in mid-March, we cut short Johannes Zits' artist residency Listening to Trees. We thank the artist, Mkomosé (Dr. Andrew Judge), and all other contributors for rescheduling project-related events and programs to Spring 2021. During the interim, Johannes has been developing performances based on his research and documentation taken from his time in London. 
Now is the best time of year to experience the changes in the trees around us. And with so many of us at home during this cool and quiet spring, we have opportunity to experience and celebrate what we often take for granted.
We invite you to participate in Johannes' ongoing residency by photographing unfurling tree buds in your backyard, in a park or an alley nearby, or anywhere trees grow in your community. Visit one tree at least twice a week over the next month to witness and document its growth. Share your images with us on social media by using #TheOpeningOfALeaf or by tagging @McIntoshGallery, or email images directly to mcintoshgallery@uwo.ca. 
---
Community photo submissions:
Exhibition Walk-throughs & Visiting Artist Lectures:
Featuring Carrie Allison, Paul Chartrand, Joscelyn Gardner, Zachari Logan, Sarah Maloney, and Amanda White
Moderated by Curator, Dr. Helen Gregory
October 7, 2021
Exhibition Panel Discussion:
Featuring Mary Lou and Dan Smoke, Wes Olson, Les Campbell, and KC Adams
Moderated by Michelle Wilson
September 10, 2021
Exhibition Panel Discussion:
Remnants, Outlaws,and Wallows:
Practices for Understanding Bison
Michelle Wilson
August 5 – September 11, 2021
Exhibition Walk-through:
becoming again beginning undone
Ellen Moffat
June 24 – July 24, 2021
Exhibition Walk-through:
The No No-Exit Closet
Faith Patrick
June 24 – July 24, 2021
Exhibition Walk-through:
In Search of Symbol
Doug Dolman
April 29 – June 12, 2021
Exhibition Walk-through:
Artist Interview:
Written on the Earth
Hannah Claus, Patrick Mahon, Ellen Moffat, Joel Ong, Eeva Siivonen, and Matthew Trueman
March 4 – April 17, 2021
Exhibition Walk-through:
Exhibition Panel Discussion:
Computational Arts in Canada 1967-1974
November 5 – December 12, 2020
Curator Talk:
Theatre From the Jungle
Ibghy & Lemmens
September 17 – October 24, 2020
Artist Talk: